All my wedding designs are individually tailored for each Bride and her special day hence prices will vary according to individual tastes. Prices of flowers also vary dramatically during the year depending on the seasonality and availability.
Natalie
Natalie was a dream bride to work with - she knew the exact style of bouquet and the colour theme - a peach coloured waterfall bouquet. The rest she left up to me which made it easy. Peach Avalanche roses were the focus flowers and pink Calla lilies helped form the long line. Peach spray roses, peachy flair hypericum and pink wax flower were all wired to help give flowing layers to this beautiful floral waterfall.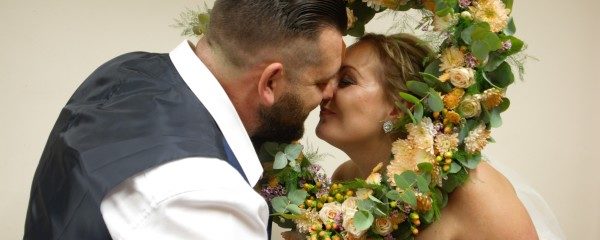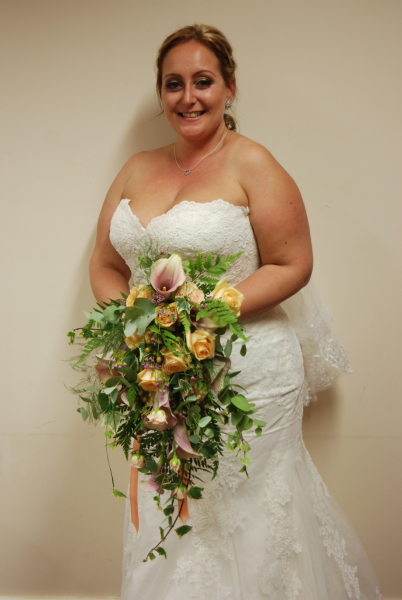 Laura
Laura's flower colour choices were white and blue. Her bridesmaids were wearing navy which is not an easy colour to match in the flower world. The advantage of navy, however, is that it acts as a perfect foil for virtually any other colour which these images demonstrate.
Laura also wanted pinky/peach elements to bring out the gorgeous soft pink underskirt of her amazing dress. The Pink Avalanche roses achieved this beautifuly. To make Laura's bouquet slightly different to her bridesmaids, we incorporated the beautiful soft blue delphinium.
The bouquets were all married together with the delicate sage green tones of the Eucalyptus and seneccio foliage.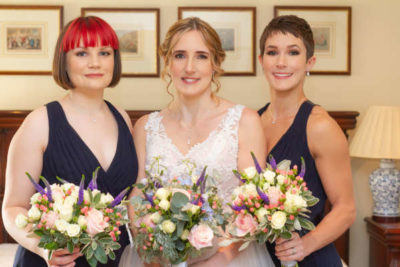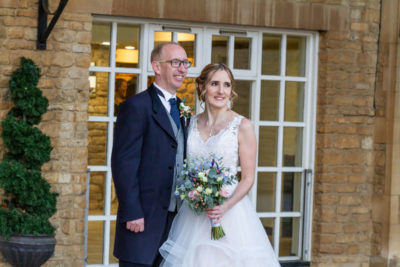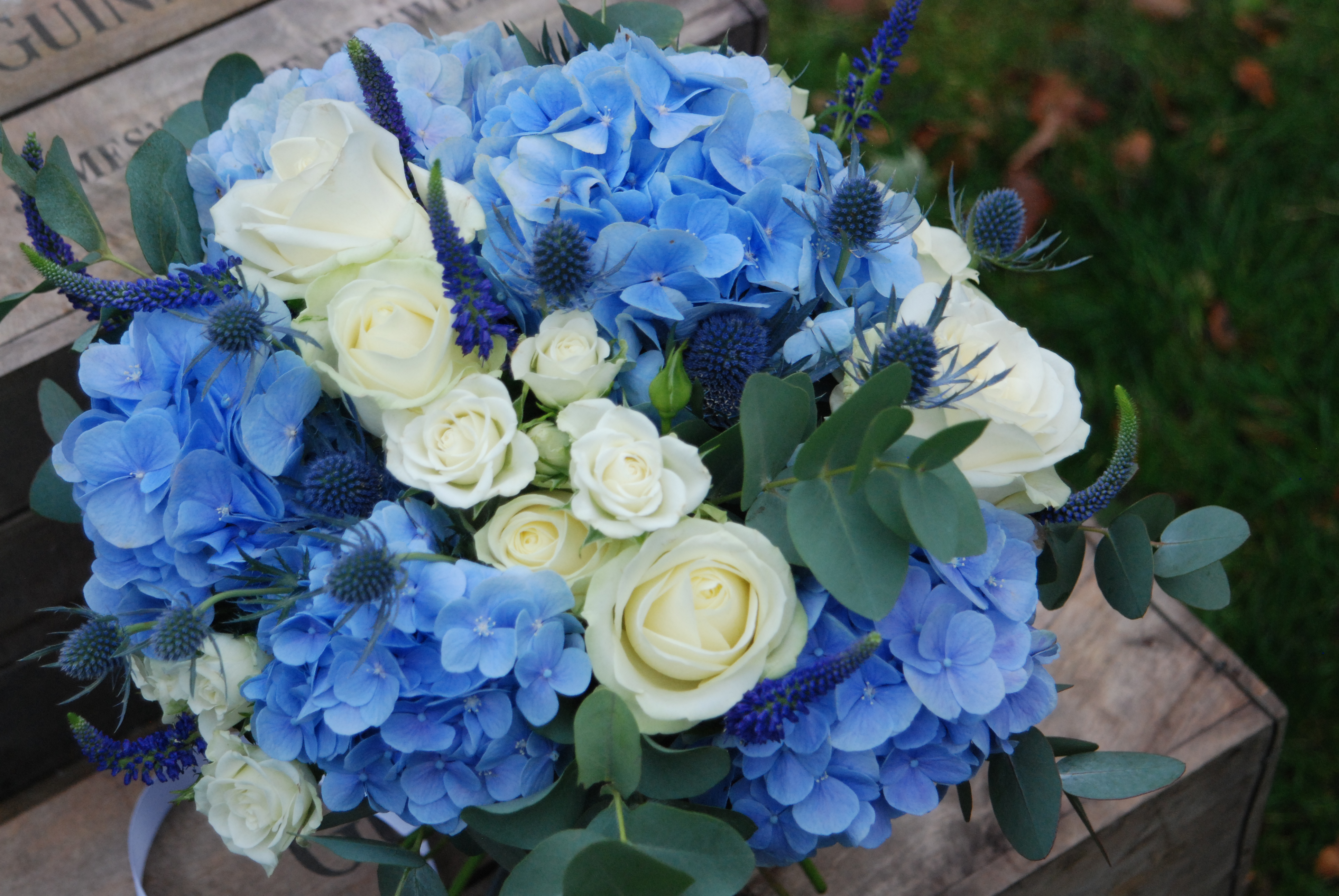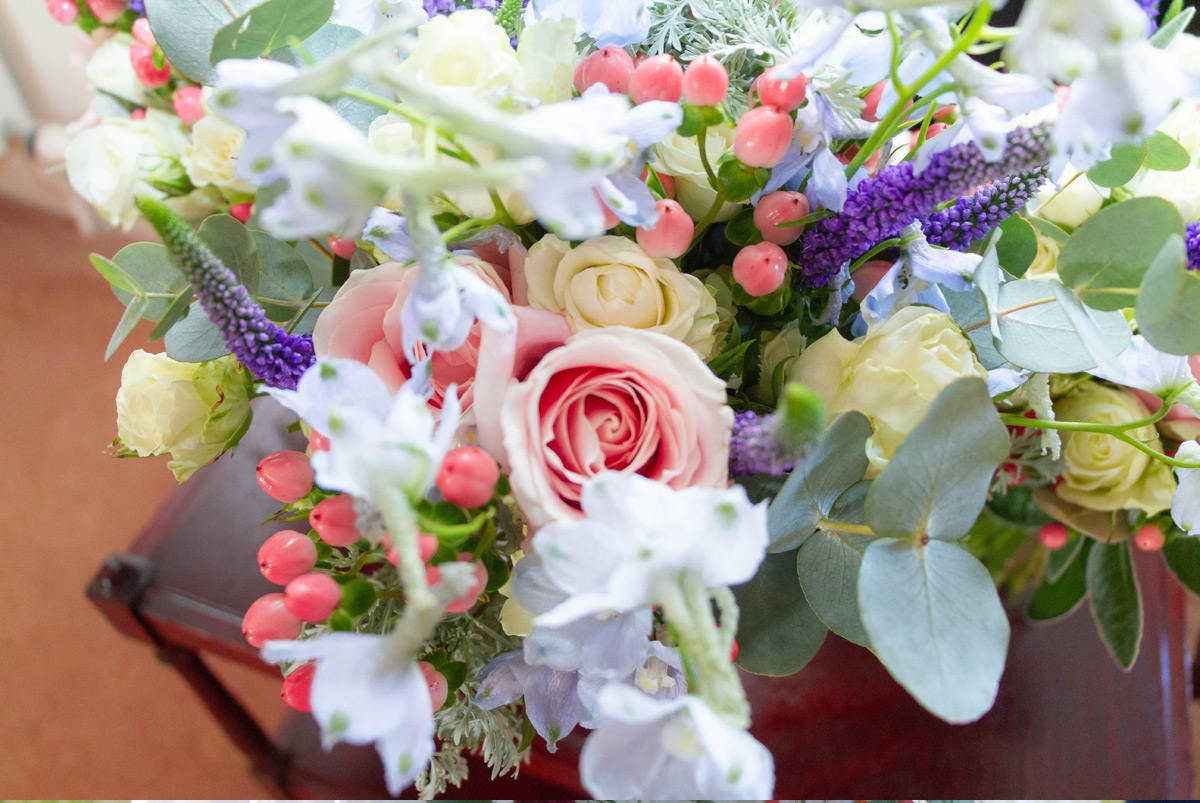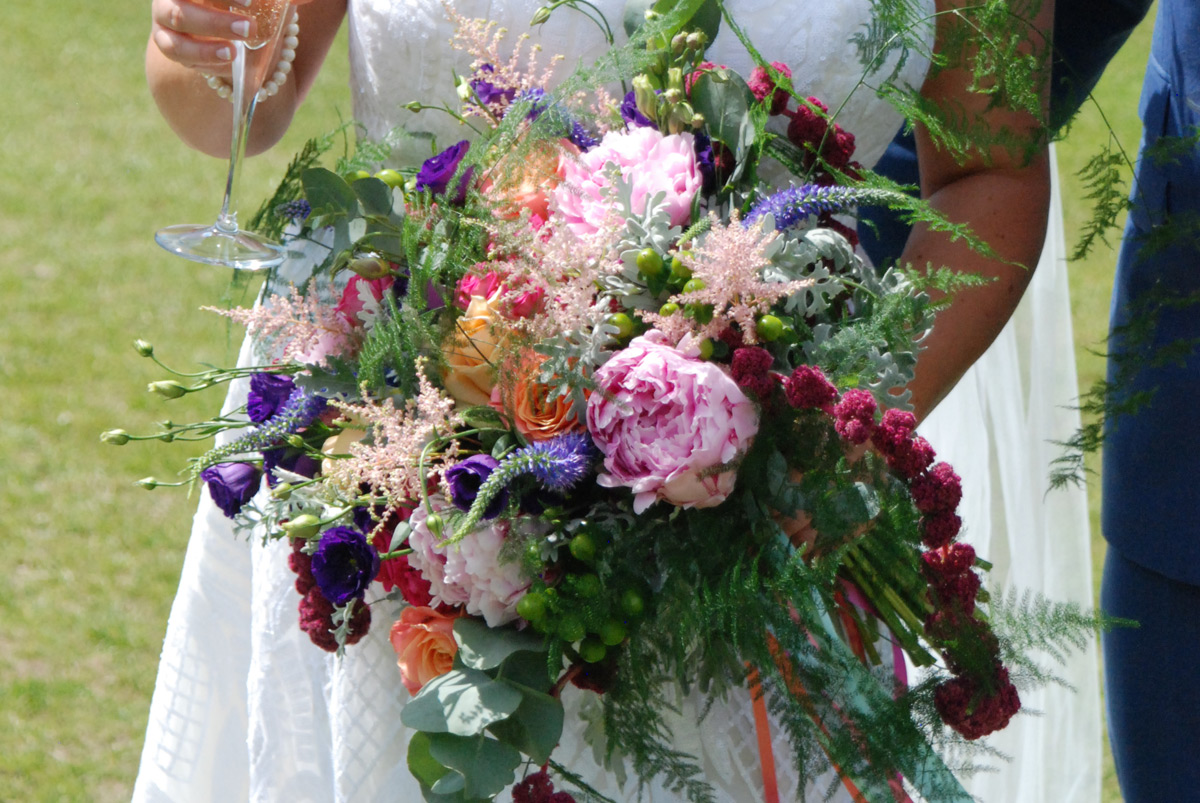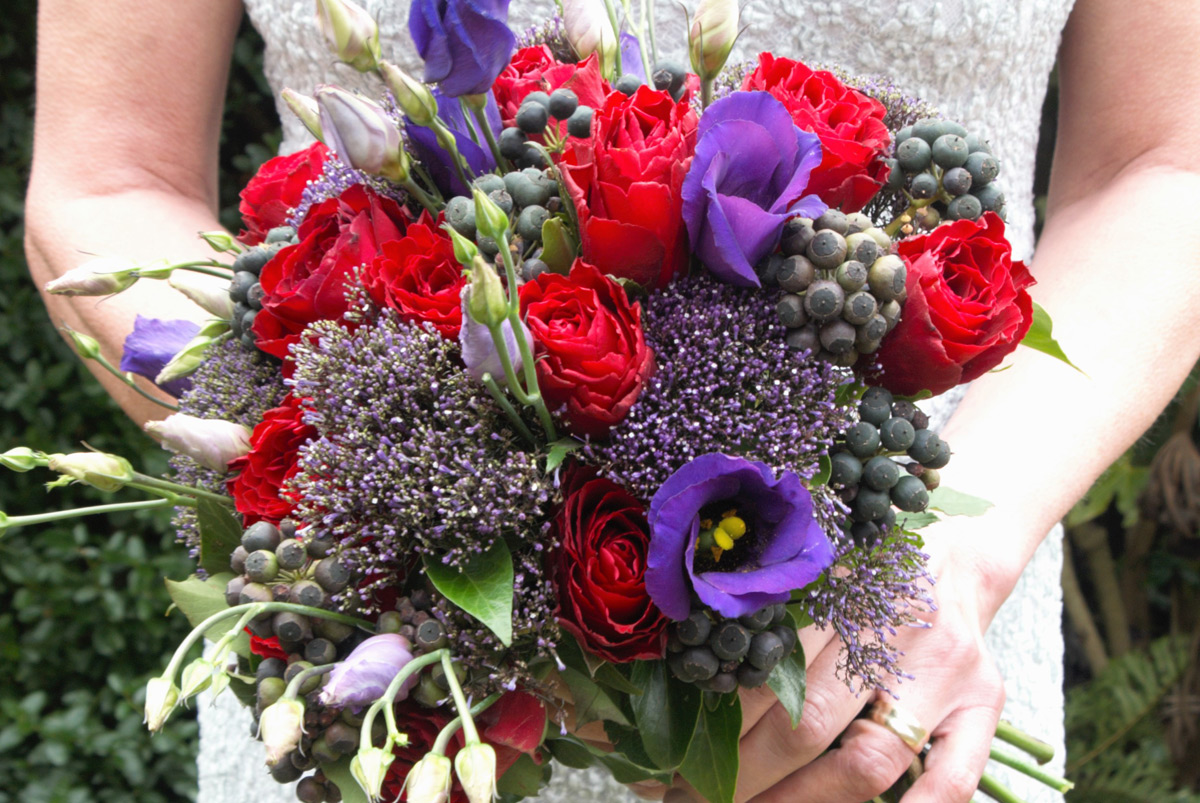 If you wish to discuss your upcoming event call me 07834674216 or
GET 5% OFF YOUR FIRST ORDER
Fill out the form below to receive you discount voucher & use it when placing your first order*:
By submitting this form, you consent to the processing of your personal data.
* Excludes orders placed online – T&C apply.